Indian Real Estate outlook for 2020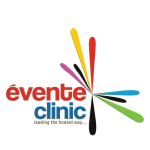 The past decade witnessed a lot of ups and downs for the real estate industry. There were structural changes, policy changes, industry consolidation and much more. 2019 was a bit challenging year for the real estate industry which struggled with a funding crisis amid issues plaguing the NBFC and banking sector.
The past is behind us and we are in a new year and the budget has just been out. The worst is over and now we can expect good returns from anyone who dives in with the investment. As reported by the Indian Brand Equity Foundation, the real estate sector in India is expected to reach a market size of US$1 trillion by 2030 and contribute 13 percent of the country's GDP by 2025.
The biggest question everyone is asking today – Will property prices come down? To our readers' disappointment, the answer is negative. As builders are coping with a severe liquidity crisis, reducing unit rates isn't much of an option. In a scenario where they don't have many lenders willing to grant loans, they can hardly be expected to play around with their only chance of getting liquidity.
Both commercials, as well as the residential sector, has great potential for 2020. The warehouse sector will gain traction as it did last year. The concepts like 'Housing for all' and 'Affordable housing' will drive the industry forward. Rentals have also been inching up with companies like WhatsApp, Apple, Facebook expanding their presence in India.
IT hubs like Pune, Chennai, Hyderabad, and Bangalore have always seen steady growth and the trend is likely to continue. These cities have also shown a new trend, the millennials are more interested in co-living spaces. As per Knight Frank, 'In India, the co-living concept is gaining widespread acceptance and though the concept is novel, it's here to stay. This trend is giving impetus to an organized rental market in cities such as Bengaluru, NCR and Pune in the same way as co-working spaces did for shared office space.'
The Reserve bank of India has reduced the home loan interest rate by 135 basis point (bps) in the year 2019 given our GDP has touched a six-year low of 4.5 percent in Q2 FY20. The banks, however, have not been able to pass the same to the end-users because of their own liquidity crunch and increase in NPAs. If RBI further reduces the rate, the banks are most likely to pass on the benefits to the customers.
The technology will continue to change how key players work. The technologies like data gathering, artificial intelligence and machine learning which will play a key role in redefining the realty sector in India. Smart homes will continue to be the choice of customers.
Considering housing loans are cheaper at this point in time and property prices are stable, it makes perfect monetary sense for all people looking to invest to go ahead with property buying in 2020. The same is true for you to plan and earn rental income by investing in a second property.