Generation wise mistakes, Home buyers usually make!!!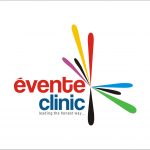 Real Estate is one of the biggest industries in India. Every quarter millions of people fulfill their dream of owning a house, not every deal that happens is a good deal. Many homebuyers make mistakes while buying a house. In this article, we will highlight some of the mistakes people from various age groups make while investing in Real Estate.
The average age of people buying real estate is 35-38 years as per a recent study by HDFC. It also shows people in 20s as well as 60s invest in real estate. We all make mistakes and that is how we learn in most of the cases but making a mistake in real estate investment could cost you heavily. If you are planning to invest in real estate, make sure you continue reading.
"Once future is ignored, they end up selling and they do it under duress instead of planning ahead the first time, so there's a lot of money lost there.", says Namrata Pandey, Managing Director, Evente Clinic.
Investment Mistakes in your 20s
People buying home in the 20s are usually the ones who have just started earning. They have limited cash for down payments and also low starting salary for EMI. When they settle for low EMI with minimal down payments, which is the only option which they have, without realizing they are putting themselves in deep trouble. The effective price in such a case goes way beyond the appreciation of property.
Investment Mistakes in your 30s
The most common mistake that people in 30s make is not thinking about the future. They do not consider a future family when they're standing in a luxurious 3 BHK flat with beautiful surrounding and access to a rooftop pool. 
"Once future is ignored, they end up selling and they do it under duress instead of planning ahead the first time, so there's a lot of money lost there." says Namrata Pandey, MD Evente Clinic. If you plan on having a family, it's important to consider that when you're home shopping, even if you're currently single.
Investment Mistakes in your 40's and 50's
By this age, people tend to have more money, which leads to overestimating your budget and buying a house you can't afford. One way to avoid this is to figure out your lifestyle comfort 
level and your future money flowing options.
You may be able to afford a 1cr bungalow but that does not mean you go ahead and buy one. If you're married and both you and your spouse are working, figure out whether or not you can afford the EMIs if one of you gets laid off. Even experienced homebuyers can make the mistake of spending at their limit, which can mean making sacrifices that they weren't prepared to make.
The takeaway for buyers in their 40s and 50s is to leave room in the budget for things they aren't willing to give up—for example, a private school for the kids.
The last phase of buying, 60s and over
Many homeowners in their 60s are retired or getting ready to retire. Many retirees go on vacation, fall in love with a place, and make plans to move. Relocating and buying a home is an expensive process, so be sure to familiarize yourself with the new place before buying, if you fall into this age group. Your vacation home can be your full-time home, but just be sure to factor in all of the costs, before making the move.
Real Estate investments are by and large sensible decisions. You can avoid making these mistakes and become a smart investor. For any Real estate constancy you can always get in touch with us at Evente Clinic. 
Please feel free to write to us at support@eventeclinic.com.sg or you can call us at +65 97547616 and we will be more than happy to help. Our mission is to create Real Estate investment awareness amongst investors. Happy Investing!