Evente Clinic has planned, managed and successfully executed over 120 exhibitions to date.
We aim to produce exhibitions that provide you with a platform to interact with and get to know your investors in a dynamic enviroment
Speak to us today, to learn more about what we do or head over to our facebook page to view our upcoming exhibitions!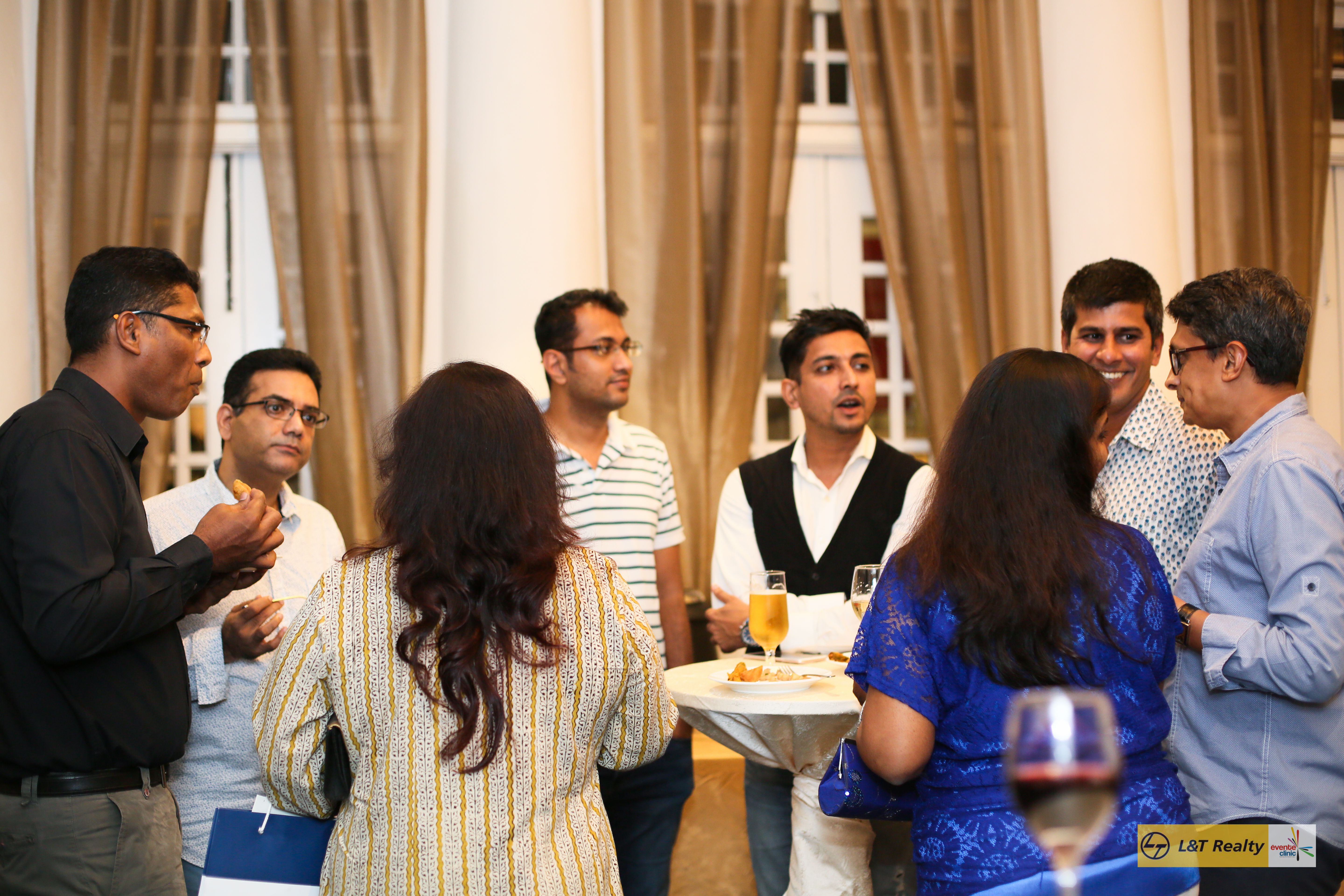 LARSEN & TOUBRO-INDIAN REALTY OUTLOOK 2018
On 8th June 2018, the globally reputed and highly recognized Larsen Toubro's real estate wing, L&T Realty hosted a knowledge session at the Singapore cricket club. The event was organized by a Singapore based event management firm, Evente clinic, who have successfully arranged shows all around the globe. The session focused on "The Indian Real Estate Scenario, RERA Regime Changing Consumer Dynamics'. 
The event was conducted by the title holder of 'Real Estate CEO of the year 2017', Mr Shrikant Joshi, an alumnus of the prestigious IIT Delhi & IIM Ahmedabad. Under his leadership L&T realty has become synonymous with expertise, trust quality and commitment.  With an impressive turnout of 100 attendees the event, namely 'Indian Realty Outlook 2018' gave an exclusive preview of the much awaited and immensely anticipated project i.e "EMERALD ISLE". 
It is located in the rapidly developing area of Powai, which is well connected to various business hubs, hotels, schools, railway stations and hospitals amongst a few. 'Emerald Isle' is a perfect reflection of an environmentally thoughtful design with serene green surroundings. The event ended with some profound discussions regarding the numerous projects planned by L&T and the Indian real estate market as a whole.  The scrumptious dinner complimented the insightful evening very well.